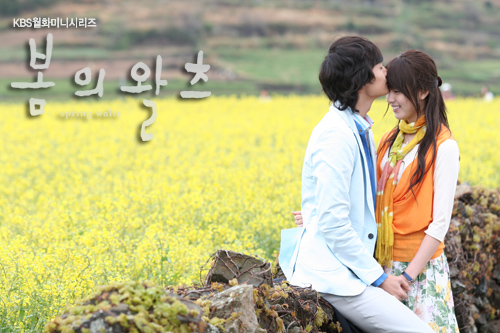 Have you watch this Korean drama series yet? I hope you'll do soon. It's a series that will make you fall in love not just to the whole story itself but also with its music cause I myself is an example already(smile)...I really do and for those of who have also watched this series, I know you feel the same (agree?).
Anyway,
Spring Waltz
is actually the last part from the Endless Love collection series. Unlike the previous drama series from the collection, this one has a different side to it, it not only focuses on music but it also as well pave the way of the most Korean New Age artist such as Yiruma & Chong Park and I enjoyed listening to the soundtracks of the series because of the mix classical and new age tracks.
Enough with my chattering words here. So to complete the collection itself here is a compilation of its soundtrack . By all means, Enjoy! (
And oh, please let me know what you think?
)